Gems from Paradise--Connecting Women with Themselves and Their Worlds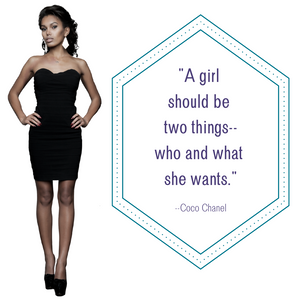 When one thinks of fashion icons, you can't help but think of Coco Chanel. Her vision and style still inspire us, even 30 years after her death. 
However you came to know her, she had her own style and vision for what her life was to look like...and she went after it...in a little black dress no doubt! So, don't be afraid to be yourself! The world needs to see your brilliance!