Gems from Paradise--Connecting Women with Themselves and Their Worlds
Earth Day, 2021 is a day for us take a pledge to make a difference for good in this world of ours, so that others may enjoy it for generations to come. If each of us chose to do just one thing a bit better than we've done it before, then those choices combined would make a fantastic start to healing our planet.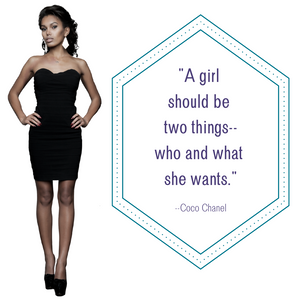 When one thinks of fashion icons, you can't help but think of Coco Chanel. Her vision and style still inspire us, even 30 years after her death. 
However you came to know her, she had her own style and vision for what her life was to look like...and she went after it...in a little black dress no doubt! So, don't be afraid to be yourself! The world needs to see your brilliance!
Have you ever been deeply moved by a work of art? I have. The movie, The Miracle Worker, was about two people magically connecting. We saw them learn from each other, grow together, and help improve each other's lives forever. The things and people we connect with make us who we are, and ignite in us an energy of confidence, power, and identity. Let the world see you!