Gems from Paradise--Connecting Women with Themselves and Their Worlds
Earth Day, 2021 is a day for us take a pledge to make a difference for good in this world of ours, so that others may enjoy it for generations to come. If each of us chose to do just one thing a bit better than we've done it before, then those choices combined would make a fantastic start to healing our planet.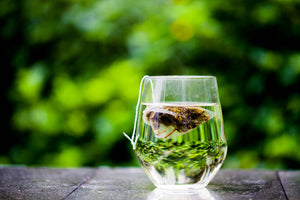 Women are like tea bags. We are strong and resilient. We have ways of coping that allow us to move through tough situations. There is no doubt that a strong circle of girlfriends is just one of the supports we put in place. What does your cape look like?